Top 6 things commercial agents and surveyors can do on Rightmove during lockdown
Categories: Maximising your Rightmove membership
---
Investing some time in these activities now, can help you improve your online profile, generate more leads for when restrictions are eased, and plan for the future.
1 – Highlight any virtual tours and videos on your listings
If you're able to offer a video tour or virtual tour on a property, you can highlight this on your Rightmove Commercial listing. You can flag this in Rightmove Plus and the text "Online Viewing" will appear on your listing in the Rightmove search results and property details page.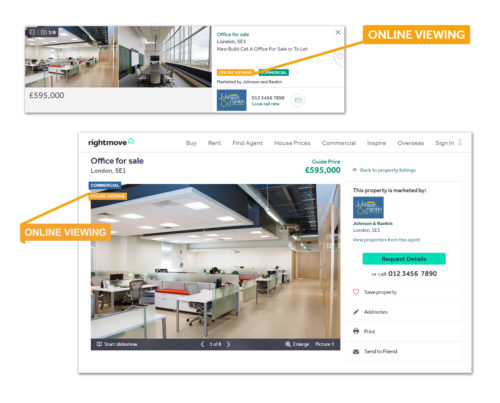 How to highlight your video content 
2 – Revisit your Rightmove leads
Your email leads report provides a ready-made calling list. You might have your own database on your CRM, but you'd be surprised at how many applicants don't make their way on to your system.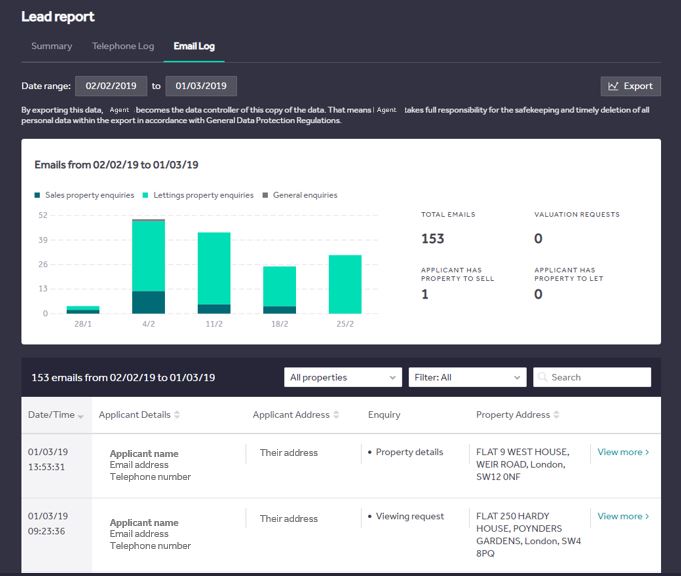 3 – Identify instruction opportunities in your leads
Did you know, when a Rightmove user sends you an email lead did you know they are asked to define themselves as a surveyor/agent, an investor/developer, a tenant/buyer or other?
When the email lead is delivered to you, we highlight which segment the enquirer has placed themselves in. It's also included in the Lead Report in Rightmove Plus, which you can export to excel.

How to identify instruction opportunities 
4 – Refresh your listings
Despite the restrictions on movement, Rightmove Commercial is still seeing millions of pageviews every week. People are still researching and sending leads for commercial properties. Make sure your property listings look as attractive as possible to get on their shortlist.
The "Health" column in the Property Performance report highlights any listings that don't meet our minimum recommended criteria. It flags any listings that have fewer than 5 photos, don't have a floorplan or that haven't been updated for at least 14 days.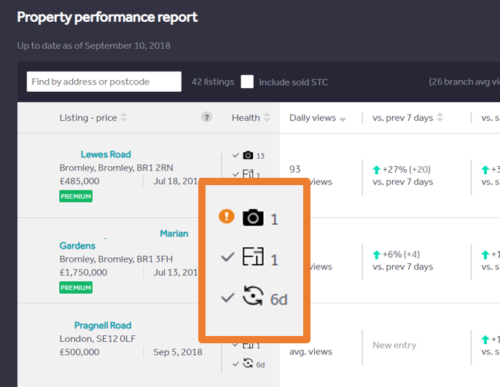 You might struggle to source more photos or a floorplan if you don't have them already, but at the very least you can refresh your listing by rotating the photos or updating the description so it appears fresh. These small changes can increase views by up to 10%.
Optimise your commercial listings 
5 – Log some extra CPD hours
On the Rightmove Hub, our training and resource centre, we're running several live webinars every week to help you find your way through this unprecedented situation. Joining live is a great way to put your questions to, and get advice from, industry trainers and experts. We also record all of our sessions and they're all available to watch On Demand whenever you get some time.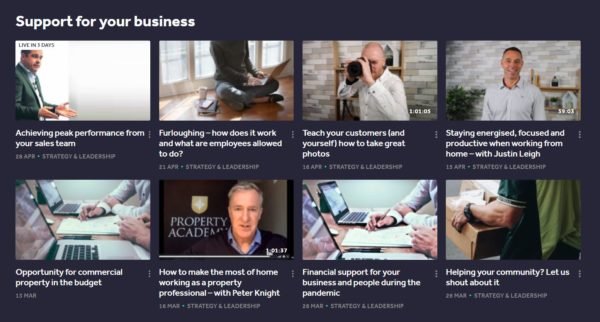 Investing the time in your training now can help set you up for a more successful future.
get expert advice from industry experts
6 – Keep your clients updated with the Marketing report
The Marketing report is a quick and easy way to email an update to your client on the performance of their property. It shows them how many people have looked at their listing over time and plots all the changes you've made to the listing.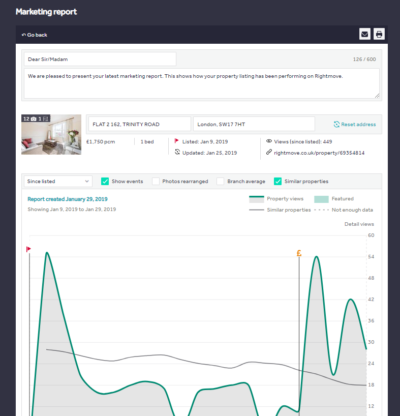 This is a great way to either open the door to a longer conversation about their future marketing plans, or a quick way to keep your clients updated if your team is short on numbers with staff being furloughed.
find out more about the marketing report
To get get the latest news and updates from Rightmove Commercial, make sure you follow us on LinkedIn.