Want to use the Rightmove logo in your marketing? Great! You've come to the right place.
Download our logo
Our logo comes in four versions that you can choose from. The "right" version for you will depend on whether you're adding it to a light or dark background, and whether you'd like to use the "find your happy" strapline.
By clicking on each of the files below, you'll download a logo pack that includes the logo in the following file types: PNG, EPS and SVG.  You (or your marketing team/agency) will then be able to resize these files for any screen or print project.
How to use the Rightmove logo
To protect our brand, we have some rules around how you should and shouldn't use the Rightmove logo in your marketing.
Please read these rules if you plan to use the Rightmove logo.
How to use our logo >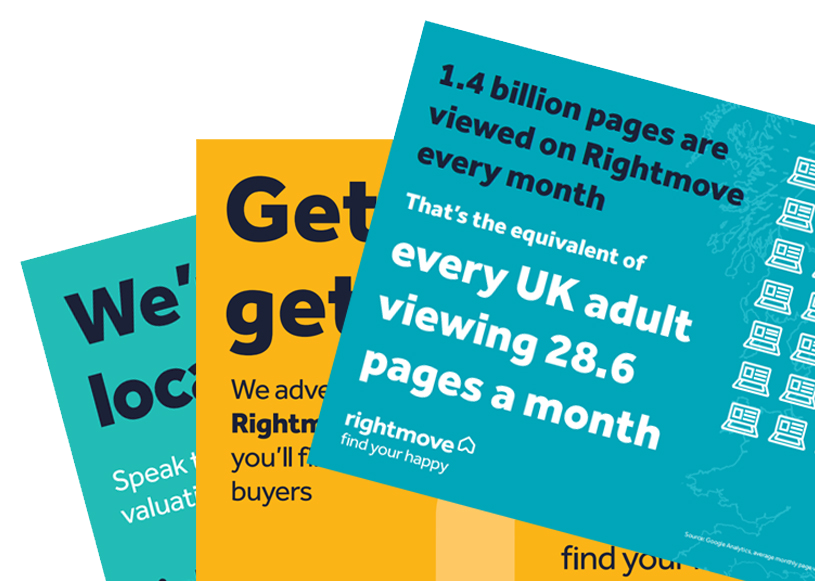 Let us do the hard work for you
We have a range of window stickers, window cards and leaflets that you can use to promote the fact you advertise on Rightmove. Use the link below to download these as PDFs or order physical copies for your branch. These are free to order for Rightmove members.
Order your marketing material >