Stay in control of your referencing costs – with "Waiting Approval" from Van Mildert
Categories: Legislation
---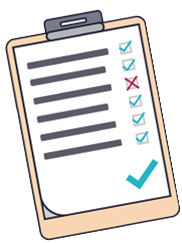 What if you knew a tenant was likely to fail referencing. Would you still pay for the reference, if you didn't have to?
Van Mildert's unique "Waiting Approval" feature lets you reject a tenant before you're charged if you strongly suspect they'll fail referencing.
You'll see their credit check results before you commit to the reference, allowing you to reject the tenant and minimise wasted spend if you suspect they'll fail.
With Van Mildert's referencing, you're in control:
You set the rules around how and when you use this feature

There's never any commitment to a contract
We've partnered with Van Mildert to offer their unique referencing service to lettings agents.
Get in touch today to request a call back and find out more.