Opportunity Manager
Categories: Maximising your Rightmove membership
---
Uncovering potential instructions sooner and smarter.
Our algorithm powered tool that flags potential sellers just before they are likely to be considering instructing an agent. It helps your team spot, nurture and manage potential valuation opportunities.
You're busy. Finding the hottest valuation opportunities in the leads we send you can be hard and take time. And these stats might surprise you…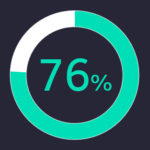 How big is your potential audience?
76% of Rightmove's audience has a property to sell ¹
Source: ¹ Rightmove On Site Survey of users, July 2019, sample size 11,306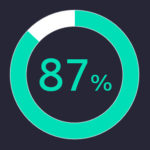 But in Property Academy mystery shops…
87% of agents missed the instruction opportunity in a telephone sales lead ²
Source: ²Property Academy – mystery shopping for the Best Estate Agent Guide 2019, based on 4,300 sales calls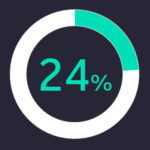 Not only that but…
24% of Rightmove sales email leads got no response at all ³
Source: ³ Property Academy – mystery shopping for the Best Estate Agent Guide 2019, based on 5,500 sales emails
Our algorithm, your advantage
We've found a new way to put data to work for you. Our new smart tool uncovers potential valuations just before we think they're ready to consider instructing an agent.
Powered by an algorithm that is constantly learning and improving in the background, we can intelligently spot the leads that are most likely to turn into potential vendors in your patch.
Opportunity Manager flags and prioritises the hottest potential vendor leads and helps you manage your contact with them.
Your team can then update the status of each lead, quickly marking them as:
Valuation booked
Left message
Contact later – for those people who might not be quite ready yet, you can schedule to contact them at a later date so you don't lose track
Remove from list – you can even mark them up with the reason you've removed them
Add notes – to remind you of the last conversation with this contact or help team members follow up
Think of it like:
A digital hot-box or 1-31 drawer – in near real-time we spot activity on Rightmove and when we see indications that an applicant might be a hot prospective vendor, we bump them to the front of the queue, putting you in the best position to win that valuation.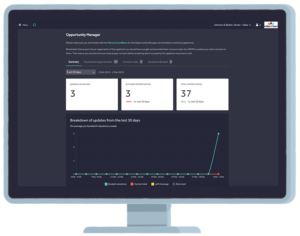 See at a glance what you've won and lost
Opportunity Manager gives you visibility to see exactly how many valuation opportunities you've won and lost that have been flagged by Opportunity Manager.
Headline number of valuations booked that were flagged by Opportunity Manager
Headline number of valuation opportunities that were flagged by Opportunity Manager but were listed with another agent
Line graph charting the trends of opportunities over time
Because our algorithm is always learning, the more you use the tool and update the status of each contact, the smarter the tool gets. Not only that, if you use Opportunity Manage on a daily basis, we'll be able flag opportunities in real time. All that adds up to giving you more potential valuation opportunities, sooner.
Opportunity Manager is not for everyone
The agents who've made the best success of our intelligent system have committed time every day to nurture their leads – we can spot the hottest leads, but nothing beats your expertise and a phone call or message from you.
Whether you have set call-out times, a dedicated prospecting team or do team "Power Hours", your team needs to provide that expertise and inside knowledge of your local market. We'll worry about the right time and the right people, but you need to provide the right advice.
Opportunity Manager is exclusively available with our Optimiser package
Let us know what your plans are and your Rightmove Account Manager can work with you to see if Opportunity Manager, as part of our Optimiser package, is the best way to help you make the most of every opportunity.
You can either give your Rightmove Account Manager a call or request a call back with a couple of clicks…