Our Customer Support team speaks to hundreds of agents every day, answering queries and providing useful advice. We asked 5 of the team to tell us the ONE piece of advice they'd give every agent to help them make the most of Rightmove. Here's what they had to say.
How many of these things were you aware of?
Thinking of a price reduction? Make it at least 2%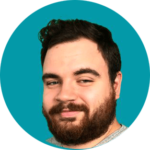 Luciano Romeo – Customer Experience Executive
Despite your best efforts to find a buyer or tenant, the reality is that sometimes you'll need to drop the price to make it happen. If you reduce the price by 2% or more, the property gets sent out again in Rightmove's instant alert emails – notifying the keenest buyers or tenants of the new price and giving it a spike in interest.

Promote your videos and online viewings to the biggest audience
Tyne Connolly – Customer Experience Executive
During the first lockdown, we launched a range of new features to help agents promote videos and online viewings. These include us automatically sharing your video with anyone who enquires then telling you once they've watched it and still confirmed their interest. Agents find this really helpful to help them prioritise leads to undertake viewings with, especially while social distancing measures are in place. You can find out more about this at hub.rightmove.co.uk/automate.

Keep things fresh for a boost in interest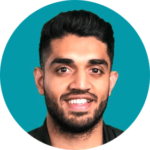 Kru Raval – Customer Experience Executive
Especially in slower moving markets, it's vital that you keep your listings fresh to maintain interest. With the most active home movers visiting Rightmove multiple times a day, we recommend changing your lead photo at least every two weeks to give you another chance to capture their attention.
If a listing hasn't been updated in the last two weeks, this is highlighted in the Health column of your Property Performance Report. Use this to help you prioritise properties most in need of a refresh.

Make your virtual For Sale board stand out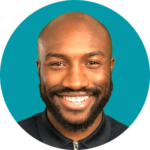 Kemzi Elenwo – Customer Experience Executive
Your logo next to your listings on Rightmove is like your virtual for sale or let board. But sometimes the images we're sent are too small, or you can't read the text. Make sure your brand stands out by providing your logo at the optimal size of 135 x 122 pixels.
A second chance to impress
Katy Vernon – Customer Experience Executive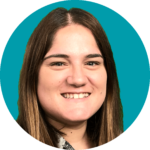 Home movers trust Rightmove to provide accurate information. We have rules in place to stop agents relisting properties in an attempt to make the "added on" date more recent. That's why if a property for sale is added again within a 14 week period, we list it with the original "added on" date. In lettings, it's two weeks.
However, we recognise that fall throughs do happen for many legitimate reasons. Please get in contact with us to see what we can do to help with your property's exposure.
We cover these tips and many more in our Ultimate Listing training webinar. It's a great way to get all of your team up to speed with best practice when creating Rightmove listings.
Watch a recent recording here. Or, for the chance to get your specific questions answered, sign up for an upcoming live training session here.
We're here to help
Your Customer Support team are on hand to deal with any day-to-day queries you have about using Rightmove.
Give them a call on 01908 712 300 or drop them an email at customersupport@rightmove.co.uk.