Every month we will highlight some of the improvements our website development team have made to Rightmove.
Latest Updates
February 2020
Premium Listing labels
Premium Listings offer a great way to stand out to buyers in a competitive market. These are larger, more eye catching adverts on Rightmove and include a label to highlight the best features of the property.
What we've changed:
We've recently added the following Premium Listings labels:
Close to Park
Panoramic Gardens
Period Features
Semi-rural location
24 hour Security
Substantial Plot (sales only)
Freehold (sales only)
Holiday Home (sales only)
Renewable Energy installed (sales only)
Deposit Alternative available (replaces 'No deposit' lettings only)
We've also added the following labels for New Homes listings:
Retirement Living
West Facing Garden
Driveway
Help to buy – Wales
Show Home for Sale
Balcony
Double Garage
If you're not sure how to assign a Premium Listing to your Rightmove listings check out our guide from our customer service team:
click here for our Premium Listing tutorial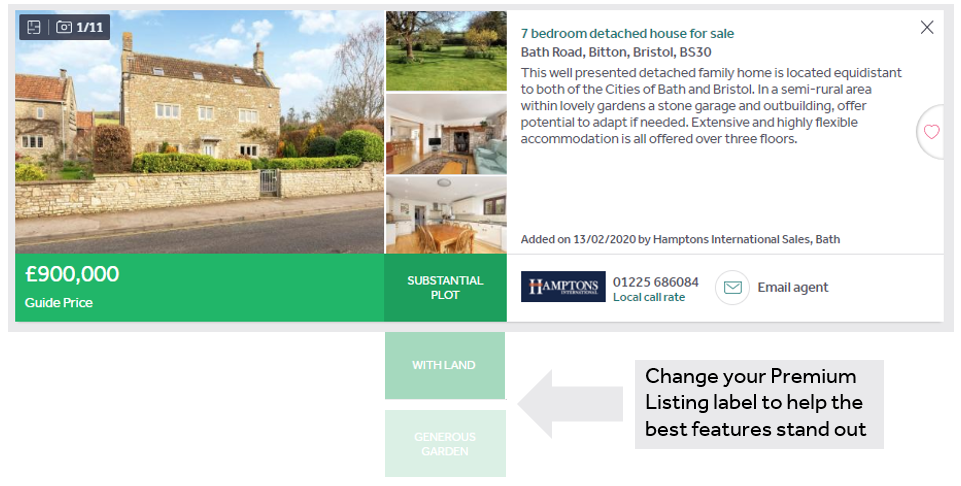 DEVELOPER UPDATE – February 2020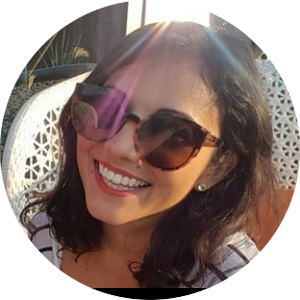 "Hi, I'm the Product Manager for Rightmove's iPhone iOS and Android apps. I joined the team a little over a year ago, having previously worked at The National Lottery and the Guardian.
My focus over this year is to deliver the strategy to grow our App usage and cement our position as the most used and downloaded property App in the UK.
The team responsible for improving the Rightmove app is growing as we've added 5 new engineers which is really exciting for me personally.
So, what have we done lately?
Recently, we've made changes to make it easier to sign in and register with our App, this encourages movers to send more leads and engage with your properties. We've also released Rightmove's latest advertising product for agents on our mobile app, called Sold by Me, if you're interested in finding out more on this product speak to your Rightmove Account Manager.
Our next Android release includes a new look to the email lead form, we hope these changes improve the quality of the information sent over to agents and developers.
There's lots of exciting new features and improvements in our roadmap for this year and our team will be keeping you up to date on the progress.
If you have any suggestions for improvements we could make I would really love to hear your feedback. We really value the opinions of our Rightmove members. Feel free to get in touch at nadia.hulkhory@rightmove.co.uk
Nadia Hulkhory
Team leader for Rightmove Mobile App development
February 2020
Best Price Guide
Back up your expert pricing recommendation with hard evidence from the UK's leading property website.
What we've changed:
2 mile radius
You told us that the gap between 1 and 3 miles was too wide for some areas. You're now able to search for properties within a 2mile radius.
Select or remove "all" property types
It's now easier to add or remove all property types at the touch of a button, or to narrow down your search to a very specific property type.
Print property details
We've added the functionality to print a property's detail page directly from within the Best Price Guide so you can append it to your full report.
What this means for you:
You'll be able to create a Best Price Guide report quicker, with more useful comparable data for your prospective vendor or landlord.

December 2019
Mobile app enhancements (iOS & Android)
Rightmove achieves over 1.3 million active users on our iPhone and half a million Android users every month.
What we've changed:
IOS App
We've added an improved sign in and registration screen and added a new 'Buying Schemes' filter when someone is searching on Rightmove with an iPhone.
What this means for you:
These changes will make it easier for home movers to find properties with purchasing assistance such as Help to Buy.
December 2019
Sold by Me
This is a new dynamic advertising product from Rightmove that allows agents to better associates their brand with successful sales in their area.
What we've changed:
The development work has been completed to incorporate this advertising product to mobile devices.

What this means for you:
We're making it even more likely your branding will catch the eye of home movers in your patch with this product on a mobile device.
December 2019
Best Price Guide
Agents gave us their feedback on the new version of the Best Price Guide and we've listened.
What we've changed:
We've made some changes to the filters, you can now type the price into the min-max price selector rather than scolling through the pre-set prices to find your price. We've also added some validation to the marketed period selector, this fixed an issue that previously caused errors.

What this means for you:
We're making it even easier and faster to run your Best Price Guide reports, use this report to support your valuation and secure more instructions.