Why we've moved away from advertising in papers
Moving spend away from newspapers has been a choice that's paid off for many agents. Find out how leading agents have shifted their marketing spend to more measurable marketing that delivers better return on investment.
Richard Antrobus, Managing Director, VitalSpace (Urmston)

'A year ago, we were spending around £40k per year on local newspaper advertising, covering 6 to 8 pages a week. But when asking customers at valuations where they heard of us, very few were saying the paper. The vast majority say they've seen us online and that they wouldn't consider looking in a paper, which made me think I could spend the money more wisely.
So I stripped it back to a couple of pages and have invested more heavily in online marketing like Rightmove, that I can measure more accurately. The proof for me was when I went from 6 pages to 2. I saw absolutely no impact on the amount of contacts coming in.'
Paul Hunt, Partner, Hunt Frame (Eastbourne)

'We were spending between £12k and £14k per year on newspaper advertising. But given the amount of enquiries we now get from Rightmove, we've been able to give it up completely this year and we've noticed no impact.
We just couldn't measure it in the same way as our online advertising, so we now spend the money instead on Rightmove. It delivers clearer value for money and it's a lot easier to justify what we spend, with all the reporting that's available.'
Lisa Costa, Owner, Lisa Costa (Bristol)

'Rightmove is the only marketing channel I need. Back in the days when I used to work for a national estate agency, I was a big believer in newspaper advertising. I'd beg my Area Manager to give us money to spend on newspaper ads, as it was seen as the 'done thing'. But when it's your own money, it's different – I need to be able to prove the impact of what I'm spending.
I did some advertising in the local gazette for a month or so, but quickly realised that Rightmove gave me all the pipeline I needed – so I stopped and I haven't looked back.'
Ben Hudson, Managing Director, Hudson Moody (York)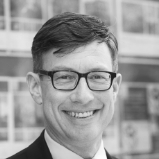 'The older generations in our market still look for properties in papers and it's still a way for us to showcase our services to that relatively niche market. But most of what we used to spend on papers we now spend online instead. Our newspaper spend is now a fifth of what it once was and it's dropped dramatically over the last 10-20 years.
Why? Rightmove gives us much wider exposure. With the newspaper, you're reliant on people picking it up and reading it and you're only talking to a narrow local market. Rightmove puts your properties on a world stage. It allows a local agent like us to advertise immediately to people looking to buy in the area from around the world and allows us to compete more effectively with the big national chains. Newspapers didn't give us anywhere near that level of coverage.'
To find out more about advertising on Rightmove, speak to your Account Manager.