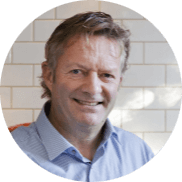 What's the outlook for 2019?
Live webinar recorded – 23rd January 2019
Rightmove Director Miles Shipside M.R.I.C.S will share his view on planning for the year ahead and what agents are telling us about their expectations for 2019. Miles will be joined by Marketing Manager Martin O'Neill, who will talk you through the property trends found in The Little Blue Book, to help shape your plans for 2019.
Covered in the webinar:
• Agents' outlook for 2019
• Key discoveries from the Little Blue Book
• How user behaviour changes on Rightmove each season
• Changes you can make this year to move ahead and achieve more
• Miles on the housing market