Tenant insights
Categories: Maximising your Rightmove membership
---
Building trust and establishing long-term relationships with vendors are often top priorities for agents. But what about tenants?
If you work in sales and lettings, it's possible your current tenant could be a future buyer, and then vendor in your patch. If you get to know them and look after them well now, you could well reap the rewards for many years to come.
To help you get a snapshot of what's important to tenants and where those opportunities might lie, we asked people who say they're currently renting about their home moving ambitions. Here's what they had to say…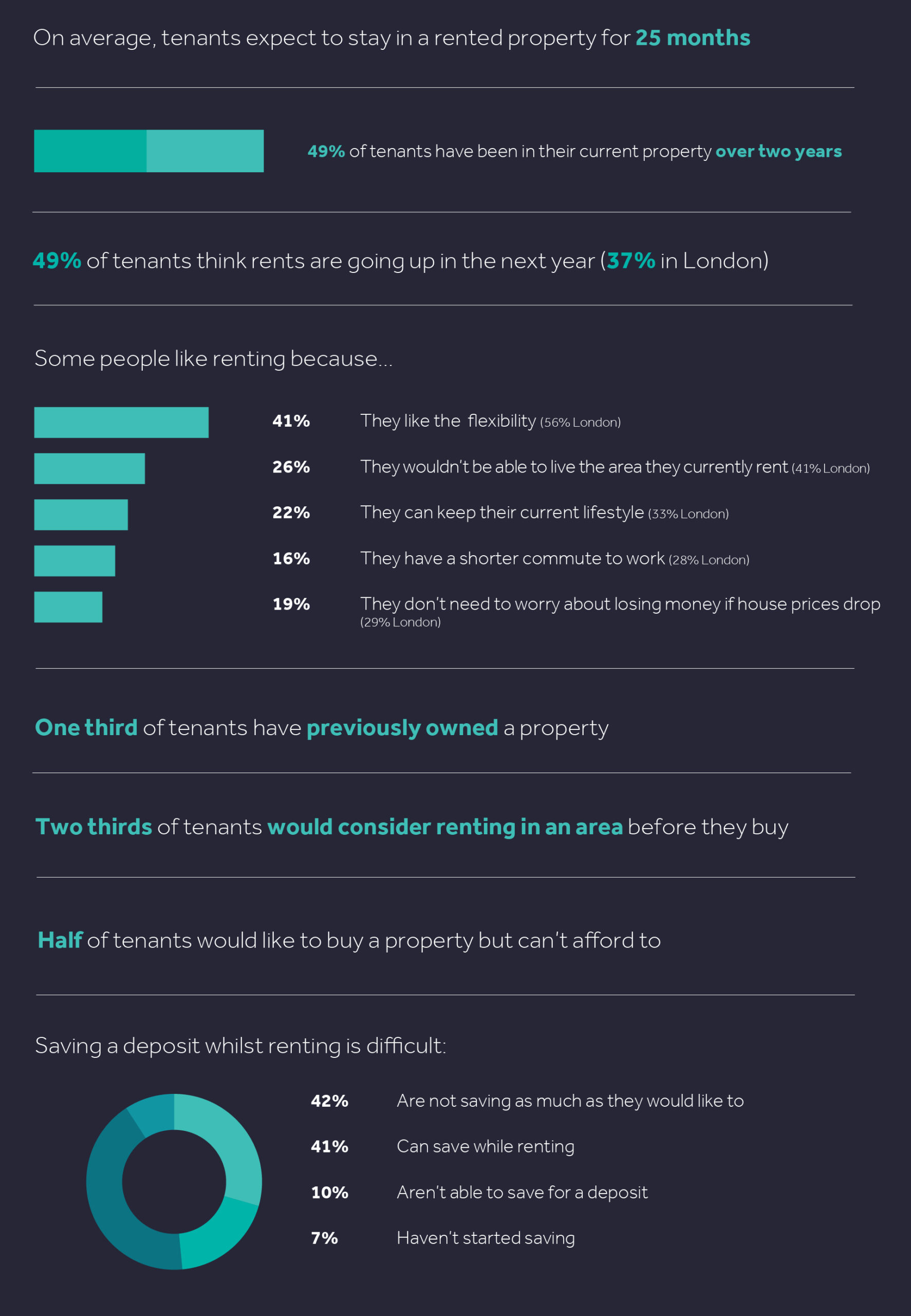 Source: Rightmove consumer survey 2019
You can find these insights and more in the 2019/20 edition of the Little Blue Book, available online here.
Stay up to date with the latest news and insights from Rightmove – follow us on LinkedIn