Fishy emails – what to look out for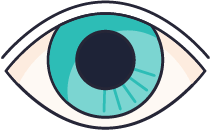 Be wary of emails asking you to log in to Rightmove Plus that you aren't expecting. Make sure your team is clued up on what to look out for in emails, what to do if you receive a suspicious email and what to do if you've clicked on a suspicious link or attachment.
How to protect your data

Read our best practice advice for protecting the data within your Rightmove Plus account. Essential advice to share with your team.
What happens if there's a data breach

Be clear on what happens if someone gains access to your Rightmove Plus account and what your responsibilities are.