To let a property today an agent needs to collect a lot of information. They need to chase copies of identification, bank details, employment and income records.
The Rightmove Passport is an online renters profile, created by a tenant to include everything they need to rent and shared with agents they find on Rightmove.
Included in the Rightmove Passport:
Their moving requirements
Their budget
Employment and income information
An indication of affordability
Our aim is to provide letting agents with 'Pre-qualified' tenants, saving time, effort and energy collecting the information required every time.
How to focus on the enquiries with the fastest route to rent
In 2019, agents who spend more time growing their business, building rapport with their customers and less time on admin will be more successful.
Encourage your team to look for 'Pre-qualified' in the subject line of your email leads and click on the View Passport link within those leads.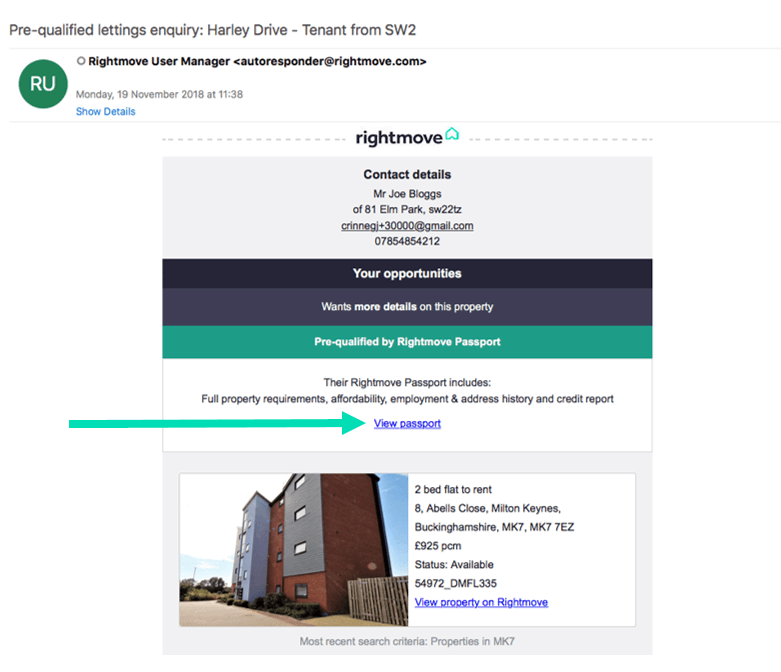 Viewing the Rightmove Passport
When you click on the link you will immediately know what that tenant is looking for, their potential moving dates and availability. You'll know if they have any specific moving requirements, children or pets.
If the tenant's requirements match your property or another property you have available you can click through to your Rightmove Plus account and view additional information such as income and employment details.
This will help you prioritise your time on tenants with requirements which match your properties.