How Featured Property helps leading agents win instructions
Whether they're included as part of their standard package, or offered to vendors or landlords as an optional extra – Featured Property boxes are used by leading agents to win business when they're out at appraisals. And with the added exposure they give a property, they generate more leads, which often include valuation opportunities.
Perry Power, Owner, Power Bespoke (Reigate)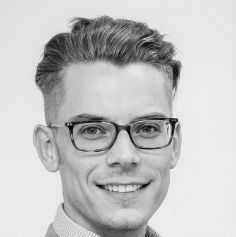 'Featured Properties are massive instruction winning tool for me, and my messaging is very simple. Rightmove shows properties in price order. But whether you're at the top, bottom or middle of the price range, you'll be seen first if you're a Featured Property. My vendors appreciate that and the benefits are really easy for them to understand.
It's a non-negotiable part of my package and I don't give my vendors a choice. Sellers want to sell their house quickly, at the best price – so we only offer a service that gives them everything to meet that need, include it in our fee and charge accordingly. Featured Property is a big part of that. Sellers have confidence in our service, and that's why we can commend a fee of 1.75-2% fairly easily in a market where 0.75% or even lower is now the norm.
Lisa Costa, Owner, Lisa Costa (Bristol)
'Featured Property is an instruction winner. I incur the cost of the product and offer it every client as a way to justify my fee and differentiate my services. I use Rightmove's recommended retail price of £500 to support my conversations about how valuable it is and what uplift in views of their property it can delive.r Vendors are receptive to this and appreciate the extra visibility it can bring to their property.'

Ben Hudson, Managing Director, Hudson Moody (York)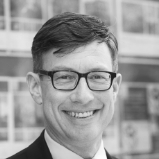 We use the fact that we can offer vendors a Featured Property as an up-sell tool, to differentiate us when out at valuations. We sell the benefits of having more photographs, the shaded background and bigger space on the page as ways we can help them stand out further.
On properties that are more upmarket and deserve the extra promotion, we offer these products as part of our standard package to try and win.
Richard Antrobus, Managing Director, VitalSpace (Urmston)

'When out at valuations, I position Featured Property and the other Rightmove products at my disposal as part of the broader bespoke marketing plan we offer to every client. So we might propose a marketing arrangement where the client gets a Premium Listing the first week, other exposure in the second and a Featured Property a bit later depending on how things are going. It helps us be flexible to the needs of our clients.'
To see how you could use Featured Property to win more instructions, just speak to your Account Manager.