4 quick wins to boost your local Google rankings
Categories: Maximising your Rightmove membership
---
Our website gets over 140 million visits a month. Yet less than 1% of our Google traffic comes from paid-for advertising. We focus instead on building a quality website that appears at the top when people search on Google.
The man responsible is Farhaad Saleh – our Head of Search Engine Optimisation. Getting the fundamentals in place, as well as having an ongoing SEO strategy, should mean you get more organic traffic to your website through search engines.
We know SEO can be daunting, so here are four quick and easy wins that Farhaad recommends every agent implements.
You'll struggle to appear above portals on Google when someone searches for generic terms, e.g. "houses for sale in Liverpool".  This is because Google sees websites that have the most property listings as being most relevant to the user.
Where you can win instead is by working on SEO at a local level. This space is for local businesses and not portals.
When someone's search relates to your local area, you want your business to appear. Here are some tricks you can implement straight away that should help boost your local SEO presence.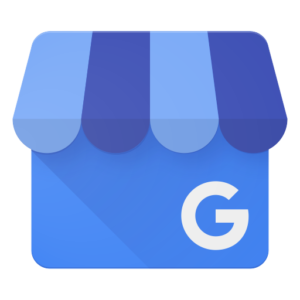 1. Get your "Google My Business" page set up and correctly categorised
As you'd expect, Google only lists businesses that use its platform. Make sure you've got a "Google My Business" page set up and that your category as "real estate agent". An incorrect primary category can negatively effect your local SEO.
2. Reviews matter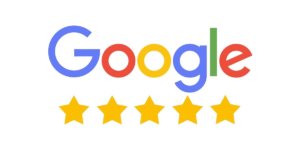 Potential clients will check out your reviews on Google and be judging you on their content. Here's how you can make the most of them:
Focus on asking clients to review you on Google to build up your bank of happy reviews, as reviews are one of the strongest signals Google uses to rank you.
Try to get keywords included in reviews (consider sending out an email asking for feedback outlining examples and a structure). E.g."I bought my new build 1 bedroom flat in Hackney with Johnson and Rankin Estate Agents."
3. Use citations and directory websites
Citations (other local websites that mention or ideally link to your site, such as local charities) and directories (local listing websites) help boost your local SEO.  Reach out to your local network of businesses or media to see if they'll link back to your site (perhaps in exchange for an article you write about the local property market). If you've supported a local school or charity event, ask them link to your website from theirs when they mention you as a supporter.
4. Invest in using Google Posts
Upload content, particularly local content to Google Posts, or make sure you duplicate blog content on Google Posts. Find out more here: https://posts.withgoogle.com/