10 things to do on Rightmove Plus during lockdown that will set you up for the future
Categories: Maximising your Rightmove membership
---
Investing some time in these activities now can help you improve your online profile, generate more leads for when lockdown is lifted, and plan for the future.
1. Update your branch profile
Have your opening hours changed?  Is the way customers contact you still the same? Now's a good time to update your branch's profile to let people know.  You might find that some of the information was already in need of a refresh to match your latest branding or messaging. Just email us at customersupport@rightmove.co.uk and we'll get your information updated for you.
If you do change things like your opening hours, remember to diary a calendar reminder to ask us to change them back in a few weeks' time.
2. Edit your patch
The information shown in your Market Share reports is based on the default patch you set up in Rightmove Plus. By updating your patch regularly, you'll increase the accuracy of the reports and they'll be more useful to help you set targets and plan your strategy.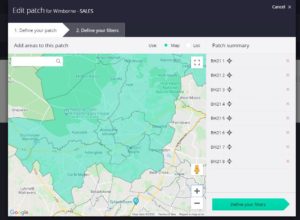 Watch our How To video:
3. Highlight any virtual/video tours on your listings
If you're able to offer a video tour or virtual tour on a property, you can highlight this on your Rightmove listing. You can flag this in Rightmove Plus and the text "Online Viewing" will appear on your listing in the Rightmove search results and property details page.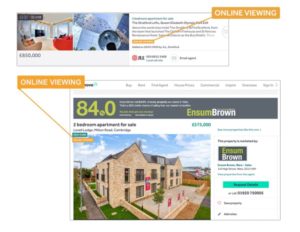 Read our guide on how to highlight your video/virtual tours:
how to highlight property videos
4. Refresh your listings
Despite the restrictions on home moving, Rightmove is still getting millions of visits a day. People are still researching property, ready to move when the restrictions are lifted. Make sure your property listings look as attractive as possible to get on their shortlist.
The "Health" column in the Property Performance report highlights any listings that don't meet our minimum recommended criteria. It flags any listings that have fewer than 5 photos, don't have a floorplan or that haven't been updated for at least 14 days.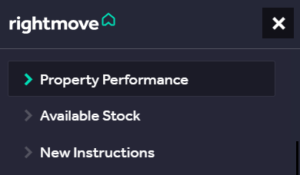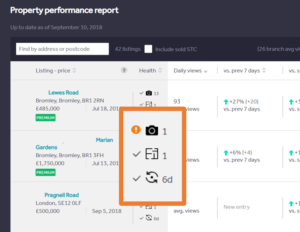 You might struggle to source more photos or a floorplan if you don't have them already, but at the very least you can refresh your listing by rotating the photos or updating the description so it appears fresh. These small changes can increase views by up to 10%.
For more tips on maximising enquiries from every listing, watch the recording of our Ultimate Listing webinar:
5. Keep your vendors or landlords updated with the Marketing report
The Marketing report is a quick and easy way to email an update to your client on the performance of their property. It shows them how many people have looked at their listing over time, and plots all the changes you've made to the listing to try and entice applicants.
This is a great way to either open the door to a longer conversation about their future marketing plans, or a quick way to keep your clients updated if your team is short on numbers with staff being furloughed.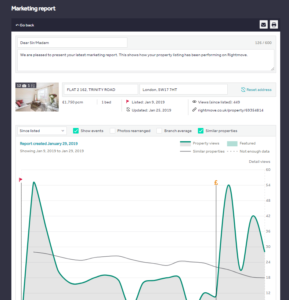 Watch this video to find out more:
Find out more about the Marketing Report
6. Revisit all of your Rightmove applicants for a chat
Your email leads report provides a ready-made calling list. You might have your own database on your CRM, but you'd be surprised at how many applicants don't make their way on to your system.
Download your Rightmove email enquiry list and use it to reach out to applicants. This isn't the time for the hard sell, so instead ask if they need any help with shopping or support in the current climate. They'll thank you for it later, and it might also open the door to a conversation about their future home moving plans.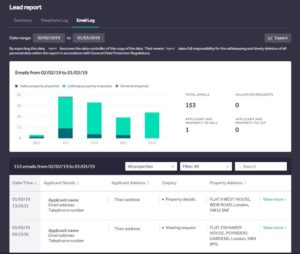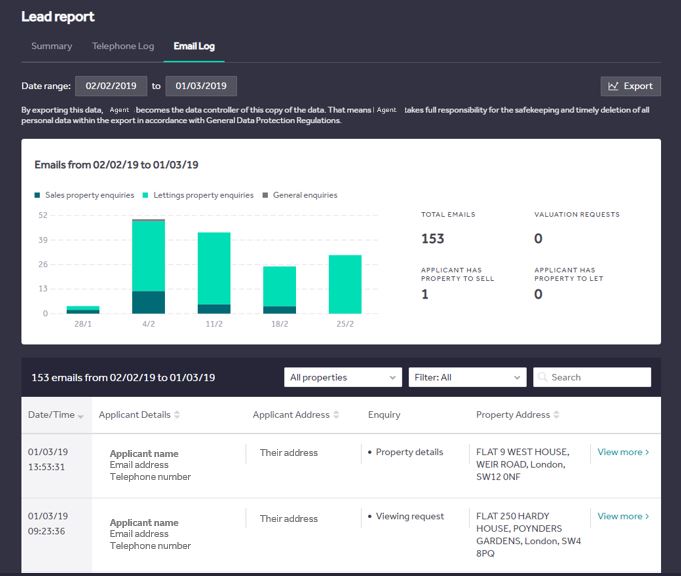 Watch our How To video for help with your Lead reports:
7. Download your calls and use them for staff training
If you've got telephone call recording set up, now's a great time to get your staff to spend time listening back to calls and reviewing how well they handled the applicant. Use this to share best practice between teams and refine your process to make sure you're maximising every lead when the market picks back up.

It's free to set up call recording on your Rightmove telephone enquiries. Just email us at customersupport@rightmove.co.uk and we'll send you a form to get you going.
Watch our How To video for help making the most of your Lead reports:
8. Keep your valuation leads warm with the Best Price Guide
Whether you're offering virtual valuations or not, you can keep in touch with any existing vendor or landlord leads using the Best Price Guide.
Run them a bespoke report showing what comparable properties have sold for, highlight the local market trends, and use it to justify what your rough valuation of their property might be once they're able to come to market.
Consider sending them a pre-prepared report out of the blue. Receiving this unexpectedly will show the lengths you've gone to to research their property. It could be the thing that gets you to the front of the queue when they do come to market.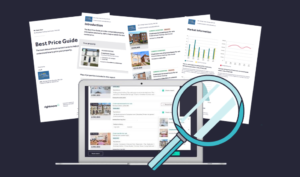 Watch this video for a full run through of the Best Price Guide:
How to use the Best Price Guide
9. Plan for the future
Your Market Share reports show your market share in your patch for New Instructions, Available Stock, Sales or Let Agreed and Property Views.
This lockdown period is an ideal time to reflect on your business and refresh your long term goals. Use the insight in the reports to understand your current position, then set future targets on the market share or rank you'd like to achieve by the end of 2020 or beyond.

Understand more about your Market Share reports:
10. Invest time in training
On the Rightmove Hub, our training and resource centre, we're running several live webinars every week to help you find your way through this unprecedented situation. Joining live is a great way to put your questions to, and get advice from, industry trainers and experts. We also record all of our sessions and they're all available to watch On Demand whenever you get some time.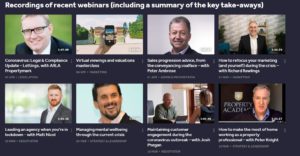 All of our coronavirus help and support sessions are available to watch back on our Coronavirus help and support area:
Get expert advice from industry experts
Investing the time in your training now can help set you up for a more successful future.